10. Jacksonville Jaguars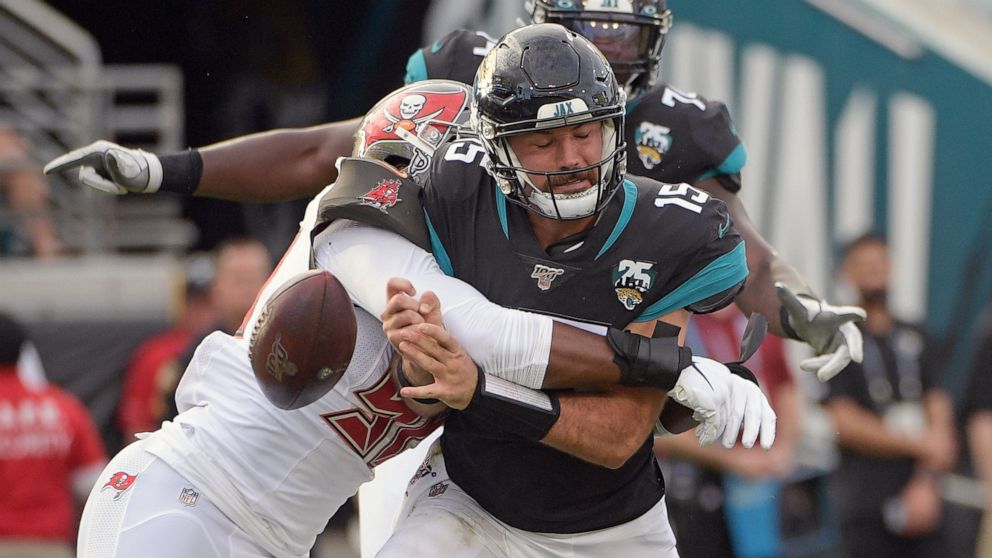 Final Record: 6-10
Investment Loss: 15%
Jacksonville was only listed as a favorite 3 times in 2019, and this is where 2 of their 6 total wins came from. Juice from the Bengals win (-190) and Jets win (-280) definitely did not help make the Jaguars a profitable team to bet on this season. Their biggest upset win of the season came in Week 15 against the Oakland Raiders where the Jags were listed at +230 on the Money Line.
9. Chicago Bears
Final Record: 8-8
Investment Loss: 15%
Despite the fact that the Bears finished the season 8-8, they wound up on the wrong end of the Money Line in 2019. 7 of their 8 wins this season came when they were favored. Their only upset victory of the season came in Week 14 against the Dallas Cowboys when the Bears were listed at +155. When you are listed with a negative Money Line payout 11 out of 16 games, you will have the win as many of those games as possible to remain profitable, and the Chicago Bears simply did not do that.
8. Dallas Cowboys
Final Record: 8-8
Investment Loss: 29%
Much like the Bears, the Cowboys were playing with a lot of juice all season long. They had a negative Money Line number 14 times this season, which was one of the highest rates in the NFL. They did manage to secure an upset win against the Los Angeles Rams in Week 15, but their line was only at +110, so the extra payout was nothing huge. Dallas was a bad play on the Money Line all season long, and it results in a very poor investment if you played these guys every week.
7. Cleveland Browns
Final Record: 6-10
Investment Loss: 33%
Despite the Browns failure to live up to expectations, it appears that many people thought they were bound to break through at any point in time. Money was constantly flowing to pick Cleveland, resulting in the Browns being favored 10 out of their 16 games this season. Cleveland didn't do bettors any favors either, but securing 5 of their 6 wins when they were favored. Their only upset win of the season came in Week 4 against the Baltimore Ravens at a +255 Money Line.
6. Los Angeles Chargers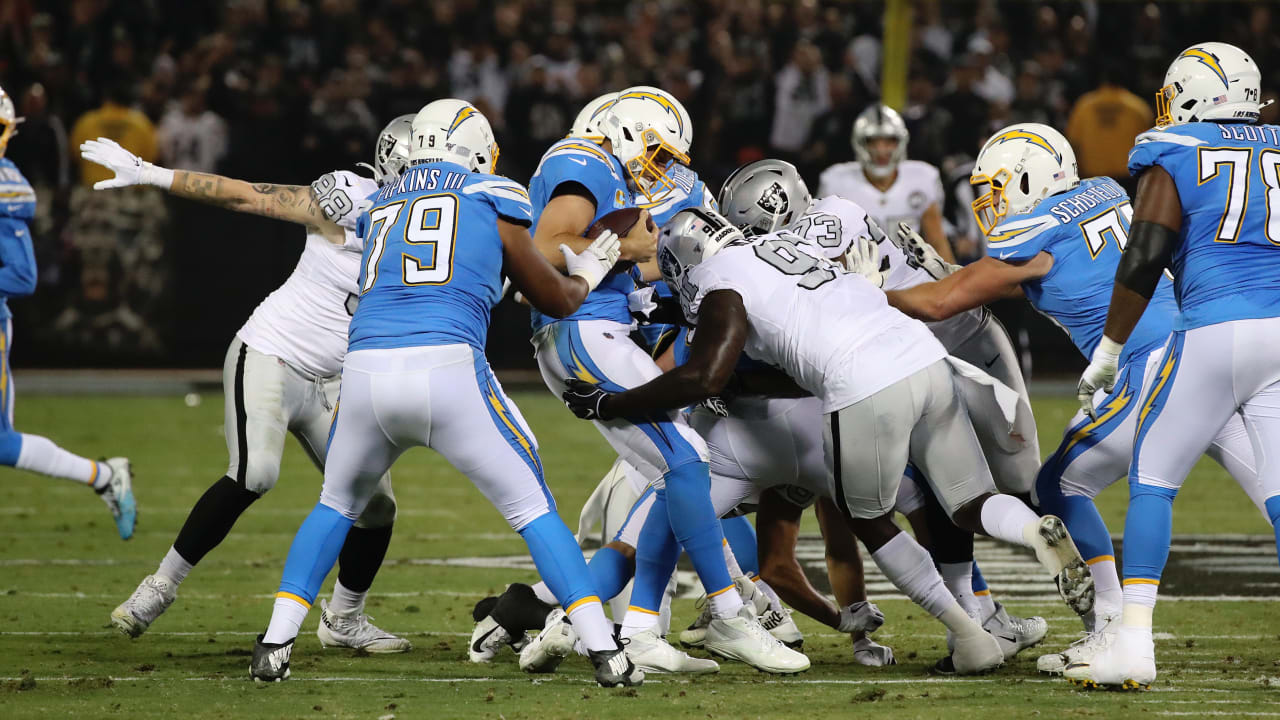 Final Record: 5-11
Investment Loss: 41%
The Chargers have to be one of the most disappointing teams in 2019. They had very high expectation coming into the year, and they only found the win column 5 times. Of those 5 wins, they were able to get two of them with plus odds on the Money Line. Chicago (+170) in Week 8, and Green Bay (+165) in Week 9. Had it not been for these 2 victories, the Chargers could have easily been higher on this list.
5. Carolina Panthers
Final Record: 5-11
Investment Loss: 42%
The Panthers had a very rough season in 2019. They also didn't win bettors a lot of money (unless you bet against them like you should have). The Panthers were favored to win 7 games this season, and 4 of their 5 wins came in these games. Their 1 upset came in Week 4 against the Houston Texans with the line at +175. They finished the season with 8 consecutive losses which solidified their spot on this list.
4. Washington Redskins
Final Record: 3-13
Investment Loss: 44%
When you only win 3 games all season long, it's pretty much impossible to come out profitable, and that was the case with Washington this year. The Redskins only had 3 games in which they were listed with a negative Money Line. They won 1 of these games. The other 2 wins were actually decent payouts. They beat Detroit (+165) in Week 12, and Carolina (+375) in Week 13. These 2 wins might have saved the Redskins from taking the top spot on this list.
3. New York Giants
Final Record: 4-12
Investment Loss: 46%
New York had plenty of opportunities to get some big payout wins, as they were listed as the underdog 11 times this season. Unfortunately for fans of the Giants, and bettors on the Giants, they didn't get the job done. They secured 1 upset win in Week 3 against the Tampa Bay Buccaneers when they were listed with a +240 Money Line payout. Their other 3 wins came against a couple of the worst teams in the league: Miami, and Washington (twice).
2. Detroit Lions
Final Record: 3-12-1
Investment Loss: 52%
Detroit's season came crashing down after Matthew Stafford went down. Through the first 3 weeks they were undefeated and had a handful of people thinking that this team could make some noise. Boy were they wrong. Detroit only won 3 games all season long. They were listed as a favorite only 3 times all season long as well. They would finish 1-1-1 in those 3 games. They did have a couple bright spots early, with upset wins against LA Chargers (+110) in Week 2 and Philadelphia (+225) in Week 3. All other games resulted in losses, and because of that they would have lost you more than half your money if you bet on the Lions Money Line all season long (hopefully you didn't).
1. Cincinnati Bengals
Final Record: 2-14
Investment Loss: 70%
Our least profitable, and worst team of the league award comes as a surprise to no one, as the Bengals finished the season with only 2 wins. Surprisingly enough, the Bengals were favored in 3 games this season. Neither of their 2 wins came in those games. Their 2 wins both came as upsets. The first in Week 13 against the Jets (+150), and their second came in Week 17 against the Browns (+135). Simply put, the Bengals were an obvious bad bet in 2019 if you like to play the Money Lines.